From a Dependable Breeding Cattery
Our company, Bengalacious, has a gorgeous four year-old Bengal sire named Skylar, who we pair with our two dazzling dams, Ginger and Magenta. We take good care of our Bengal cats to ensure that we give our customers healthy kittens that will brighten up their homes. Check out further details and images of our breeding cattery's Bengal cat king below.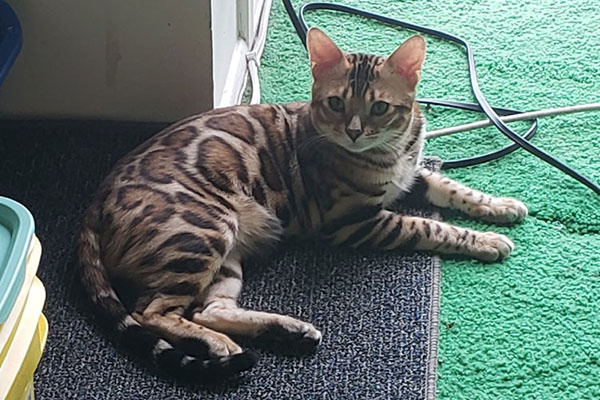 Skylar, Our Bengal Cat King
Meet Skylar of Bengalacious, LLC. He was born on September 21, 2018. He has large exotic rosettes that are simply exquisite to look at. He loves water and even has his own little pool. He is very playful and enjoys playing with his offspring.
Play With Our Bengal Kittens
Bengalacious has a lovable Bengal kitten that would be the perfect addition to your family. If you wish to purchase one of
our kittens
, please contact our cattery via phone, email, or this website. One of our staff members will get back to you as soon as possible.