Handled by Our Caring Cat Breeders
Our Queen Rosy is the perfect mate for Condor as together they design beautiful kittens. Please continue reading to find out if one of our kittens is the pet you're searching for.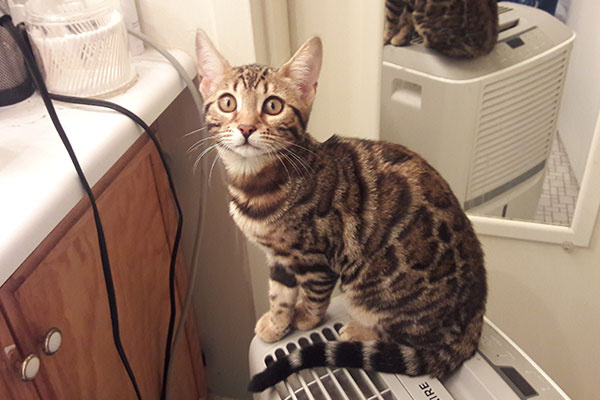 Rosy, Our Bengal Cat Queen
Meet Rosy of Bengalacious, LLC, who was born on May 26, 2018. She is still our "little girl." She actually slept with us at night as a kitten, and we have become very close (in the interim, she has become very spoiled). She has rightfully grown up to be "queen of the house," and she thanks us as well as any other felines in the house for that privilege! Rosy has beautiful rosette markings that complement her spirited personality. Double click to see pedigree.
Check Out Our Lovable Bengal Kittens
You can rely on Bengalacious, LLC for
adorable Bengal kittens
. Browse our photo and video galleries to get more familiar with our current selection. If you have additional questions about our furry companions, please send a message through the email address provided. We look forward to working with cat lovers like you!