Highly Recommended by Cat Owners
Bengalacious, LLC runs a breeding cattery in Alexandria, Virginia that offers purebred Bengal kittens for sale. Our company was started because of our business owner's love for the Bengal breed. That is why we decided to be of assistance to cat owners and animal lovers who wish to have an additional furry friend in their homes. Read on to learn more about our breeding cattery.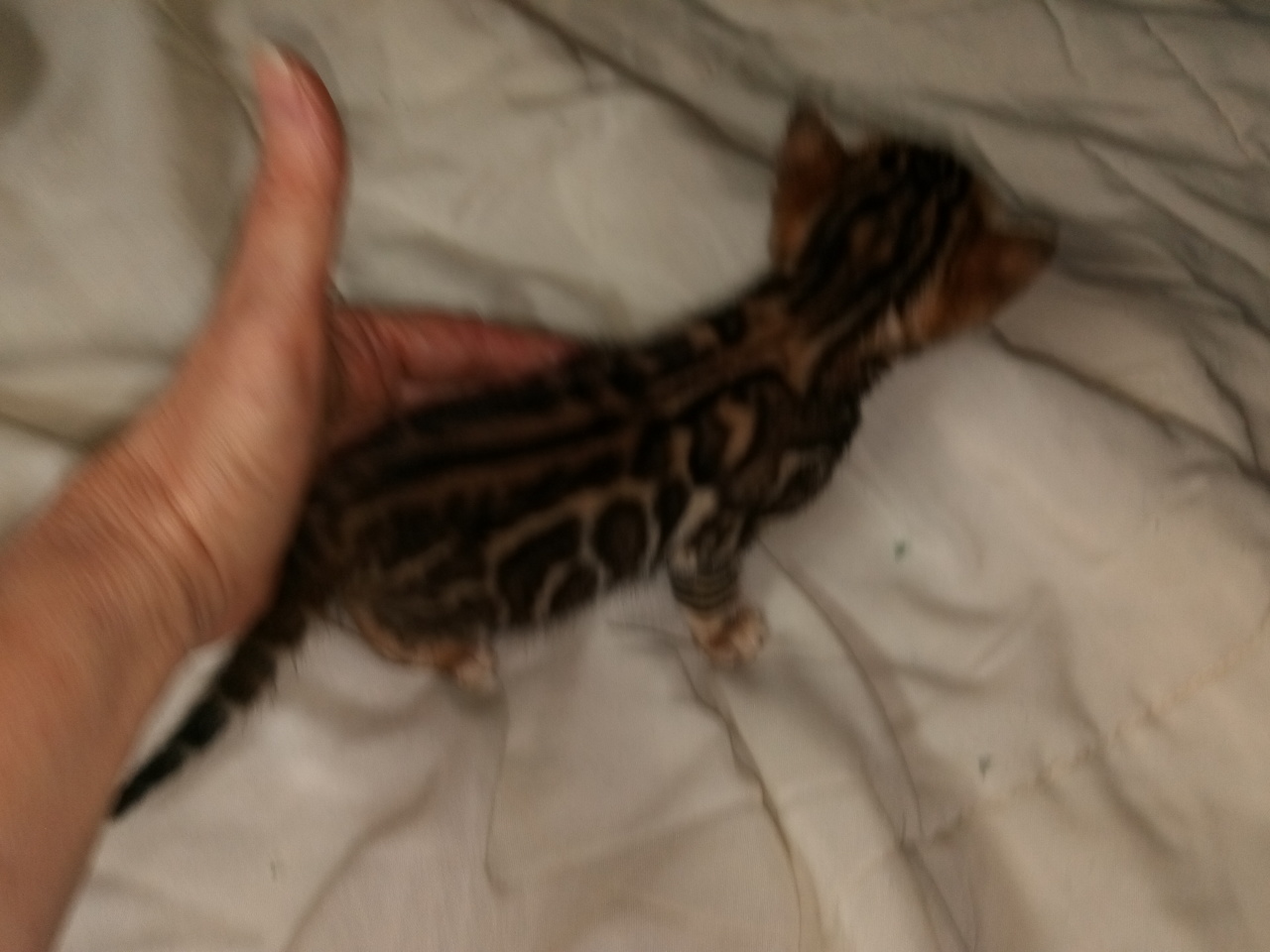 Message From Our Breeding Cattery's Owner
"Hello, my name is Mae, I have always had a love for Bengal cats. The first time I laid eyes on them I told myself that as soon as I have the time to dedicate to it, I'm going to buy and breed them. I bought my first little girl (Rosy – born May 26, 2018) in August of 2018. From there, I purchased Condor (born September 20, 2018) and Skylar (born September 21, 2018). Rosy had her first litter consisting of only one male kitten, Condor II, who was born on October 25, 2019 (Sire: Condor; Dam: Rosy). In 2020 we added two additional females to our cattery, Ginger and Magenta.
I am having so much fun learning all about the attributes and dynamics of my Bengals. They are so curious! When Rosy first arrived, she went through every nook and cranny in my home – she knows more about my home than I do! If she could talk, I bet she could tell me where everything was located. They are very curious. If anything arrives new in my home, they are all over it, including groceries or any bagged items brought in.
They love to communicate with me. I meow, and they will meow back, and we will have a chain going until one of us stops, which is normally me. They follow me from room to room and although they love interacting with each other, they also compete for my attention. They will take objects from me and let me chase them for the object coming back again and again, grabbing the item and running so I will chase them down to get it (very interactive with me). They do have their own room and at night and are trained to go in there to sleep (or when I am away from home). They are a bundle of joy to have as companions!"
Discover Bengal Cat History Details
Partner with Bengalacious, LLC, a leading breeding cattery in Alexandria, Virginia. If you want to have a better idea of Bengal cat history, check out more tabs in our website. Please connect with our team through any of the contact details provided to see why we are trusted by many cat owners in different states!